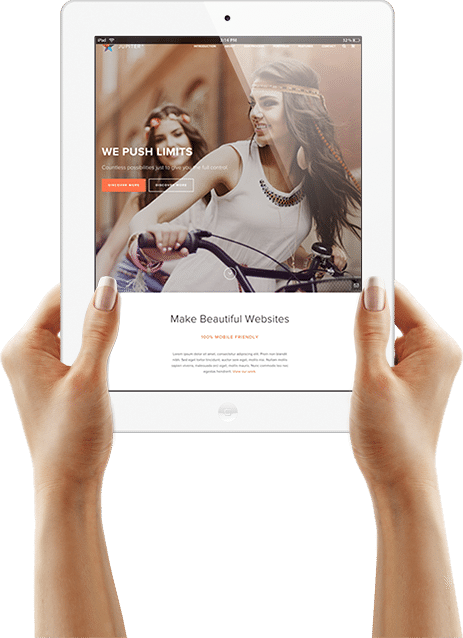 Mobile Application Development Services
Mobile devices are becoming increasingly popular for businesses to use for both internal and external purposes. Mobile applications allow customers to access your products or services more easily, while also increasing efficiency within your company by streamlining processes. Mobile application development is the process of creating applications that are tailored to meet the needs of your business and its customers. At MTPH Software, we specialize in developing mobile applications that make it easy for your customers to access what they need from any device.
Website Design Services
A well-designed website is essential for attracting potential customers and retaining existing ones. A website should be visually appealing, easy to navigate, and have content that engages customer interest. Our website design team has experience working with a variety of industries, so we know what works best for each unique business situation. We also understand that your website should be optimized for search engines so it can rank higher in searches related to your industry. That's why our team includes experienced SEO professionals who can help you get the most out of every page on your site.
Search Engine Optimization (SEO) Services
Search engine optimization is an integral part of running a successful online business. It involves making sure that all aspects of your website—from the code to the content—are optimized for search engine rankings. This means making sure that the keywords related to your industry are properly incorporated into all parts of your website and optimizing them for maximum visibility in relevant searches on Google, Bing, Yahoo!, etc. Our team at MTPH Software has years of experience working with SEO strategies and can help you get the most out of your online presence by incorporating SEO into all aspects of web design and development projects.
At MTPH Software, we understand how important it is for businesses to have an efficient online presence in order to remain competitive in today's market. That's why we offer comprehensive mobile application development, website design, and SEO services designed specifically for businesses looking to maximize their digital footprint. Whether you need assistance creating a mobile app or optimizing an existing website, our experienced team is here to help you succeed! Contact us today for more information about our services!